Calling All Agents: Transmission, Death, Technology
ICA 6th December 2003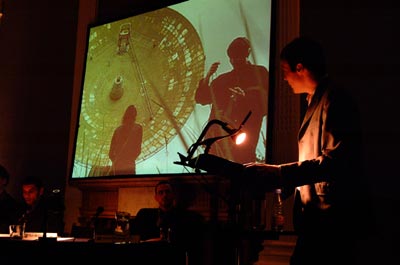 On the 6th December 2003 Calling All Agents, INS General Secretary Tom McCarthy's Second Report to the INS, was delivered to the INS Communication and Encoding Subcommittee at the Institute of Contemporary Arts, London. The event was attended by the press and public.
The Report analyses the testimony of the witnesses arraigned at the Second First Committee Hearings held at London's Cubitt Gallery in 2002 on the subjects of wireless communication, cryptography and broadcasting. It maps these across wider fields of encryption and transmission in art, literature and culture, taking in the work of Freud, Heidegger, Derrida, Hergé, Nabokov and Burroughs, the invention of the telephone and the discovery of Tutenkhamen's tomb. In developing, in particular, the psychoanalytic writers Nicholas Abraham and Maria Torok's notion of the 'crypt' - a space of burial, encryption and resistance - the report provides a conceptual framework for the INS's own Radio Broadcasting Network operating from the ICA in April 2004.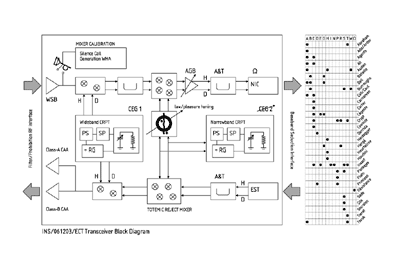 Above: diagram of the system of the text
click to enlarge
The Report (24pp, 190 x 254 mm, paperback, published 2003, ISBN 0-9520274-8-8, £5.00) can be ordered through Amazon or the INS's official press service, Vargas Organisation.
Subcommittee Members:
Anthony Auerbach (INS Chief of Propaganda (Archiving and Epistemological Critique))
Pete Gomes (technical consultant)
Melissa McCarthy (INS Chief Obituary Reviewer)
Yann Perreau (Paris Agent)

Report Room designed by Laura Hopkins (INS Environmental Engineer)